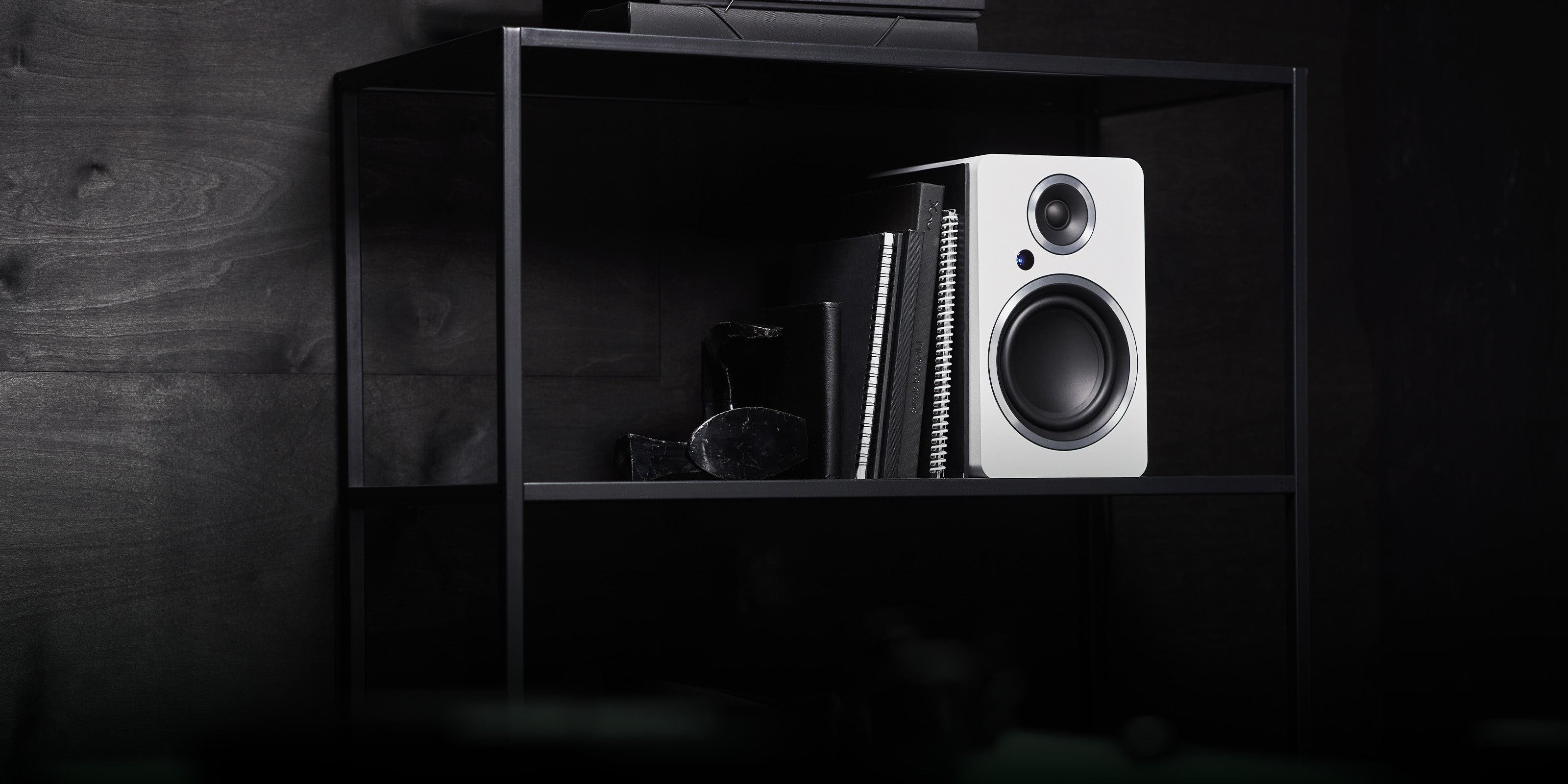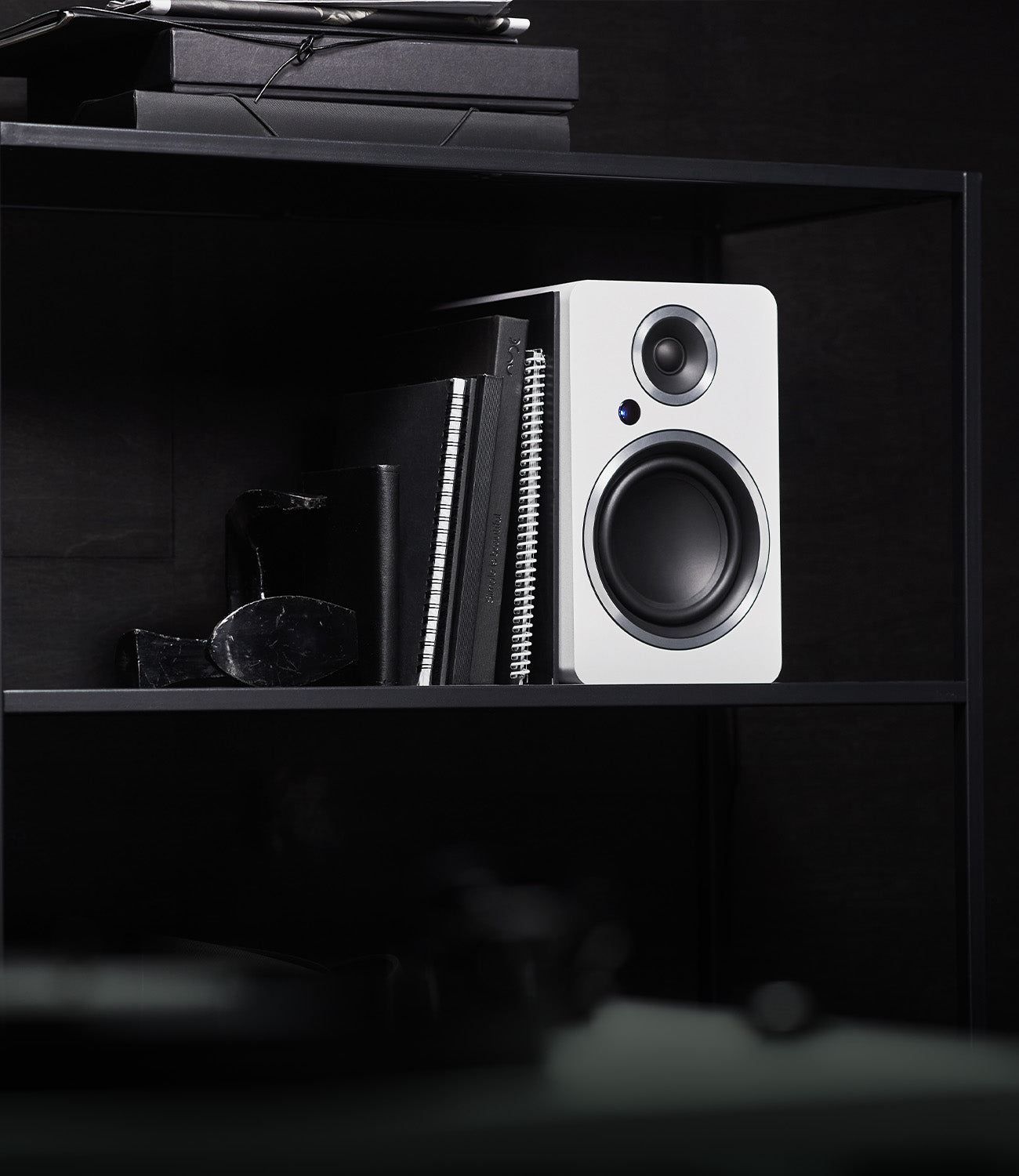 What's the fuss about?
Understanding Active Speakers
An In-Depth Guide to Active Speakers. The Convenient Solution with Superior Sound Quality.
If you're looking to step up your audio game, you need a pair of active speakers. These bad boys are the future of audio, packing everything you need for high-quality sound into one sleek package. Upgrade your TV or music quality with ease and without complicated wiring or multiple components. In this article, we'll take a closer look at active speakers, their advantages, their drawbacks, and how you can get the most out of them.
What are Active Speakers?
Active speakers are equipped with built-in amplifiers, which eliminate the need for an external amplifier or receiver to drive the sound. Unlike passive speakers, they only require a power source and can connect directly to your audio sources, such as your TV, computer, or turntable.
Our active speakers support various input sources, including HDMI ARC for TV audio, Bluetooth, phono input for turntables, and both analog and digital input. In other words. You can finally throw away that cheap plastic soundbar underneath your TV and get some real stereo sound, without compromising on ease-of-use!
Our active speakers even automatically switch inputs between the sources you have connected, so in day-to-day use, you rarely need to grab the included remote control. Simply connect your favorite sources, sit back, and enjoy the fantastic sound quality.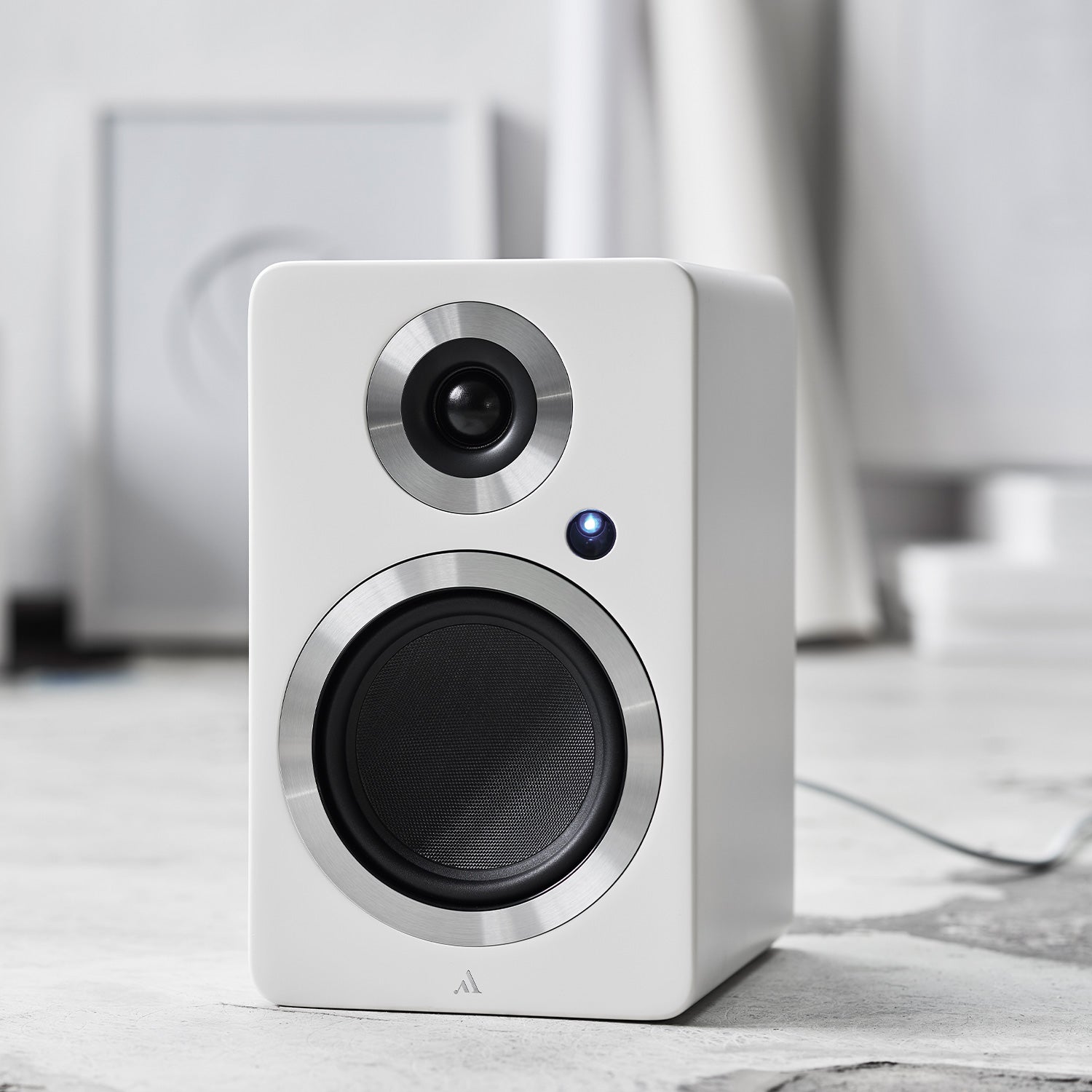 The amplifier
Let's dive a little deeper into the amplifier in the active speakers – the following may contain some technical jargon, but don't worry, we'll try to keep it as straightforward as possible.
The amplifier in Argon Audio's active speakers features high-performance digital sound processing (DSP) with an active crossover, which allows the mid/bass woofers and tweeters to have their own dedicated amplifiers. This is what we would call a "true" active speaker - some competitors still use an old-fashioned passive crossover, which is not always the best solution for sound quality. Our custom-engineered bass drivers deliver class-leading performance with ultra-low distortion in the critical midrange.
We have taken great care in selecting each component, from the amplifier and cabinet to the drivers and even the speaker cable, to ensure a perfect match and deliver the best possible listening experience.
This is why we, at Argon Audio, firmly believe that the future for speakers is active.
Active Speakers vs Soundbars and Passive Speakers
Advantages of Active Speakers
Are you still following or feeling overwhelmed? Let's simplify things with a list of the benefits!
Ease of Use
One of the biggest benefits of active speakers is their ease of use. Because they come equipped with built-in amplifiers, you don't need to worry about setting up an external amplifier, a receiver, and endless miles of cables. Simply connect your audio source, and you're good to go.
Improved Sound Quality
The components of our active speakers have been custom designed with all the parts matched closely, and as a result, you might even get better sound quality than normal passive speakers with an external amplifier. Active speakers are designed to function as a matched pair, resulting in true stereo sound, unlike soundbars which often lack the power and richness of sound produced by a stereo speaker setup.
Space-saving design
Because active speakers don't require an external amplifier or receiver, they can help you save space in your home or studio. However, you can still find larger active speakers, also add a subwoofer and a turntable, and impress your friends with a bigger system – trust me, you won't regret it!
Affordability
Active speakers can be an affordable option compared to traditional speaker systems and amplifiers, especially if you're looking for a smaller setup. A pair of active speakers might not be as affordable as some soundbars – but you at least get much more great sound for your money than with a soundbar.
Not everything is sunshine and rainbows. This is what you need to know.
The limitations of an active speaker
Upgradability and Expandability
One drawback of active speakers is that they limit your ability to upgrade your audio setup. Because the amplifier is built into the speaker, you can't easily swap it out for a different one if you want to upgrade your sound quality. Additionally, you may not be able to add a center speaker or build a true surround system with back speakers.
Large Spaces and Demanding Setups
Some active speakers may not be suitable for larger rooms or more demanding audio setups because they are limited by the built-in amplifier, which may not be powerful enough to drive sound in bigger spaces – compared to a huge passive speaker set-up with a powerful amplifier. But hey, give FORTE A55 MK2 a chance. It holds up well even in bigger spaces!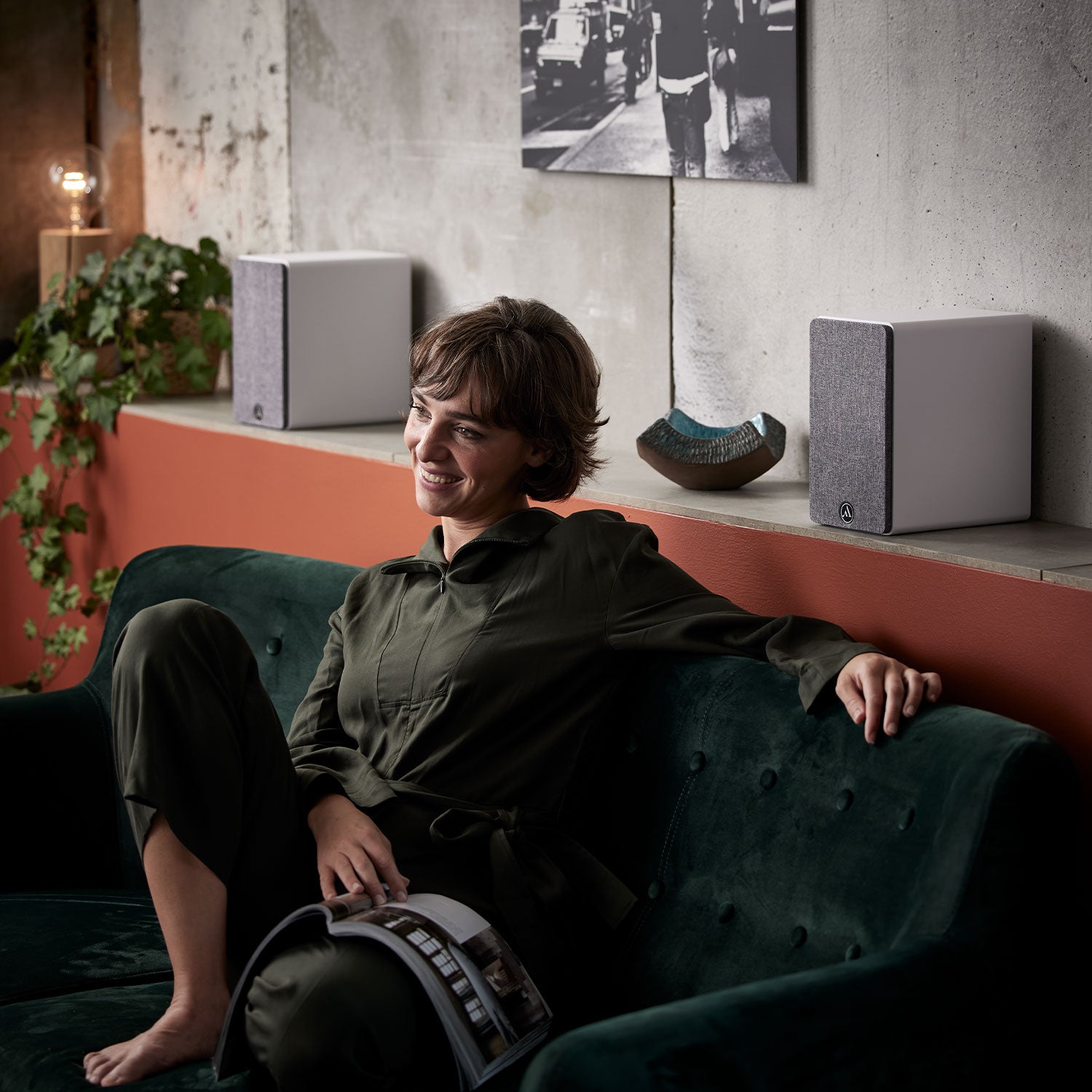 What Argon Audio speaker should you choose?
FENRIS
FENRIS is in a class of its own in this price range. Our goal when creating these active speakers was to provide superior quality and features while keeping them budget-friendly. They are perfect for new hi-fi enthusiasts who want to experience high-quality sound, or for anyone looking for speakers that outperform many soundbars without compromising ease of use.
With HDMI ARC for TV audio, Bluetooth 5.0, a phono input for turntables, a subwoofer output, and both an analog and digital input to spare, Fenris can handle almost any situation.
To provide all this value in the speakers, we use high-quality PVC for the cabinet, and the amplifier and drivers are not as powerful as those in the FORTE. However, we've still designed Fenris to look as good as they sound - impressive, sassy, and elegantly detailed.
Read more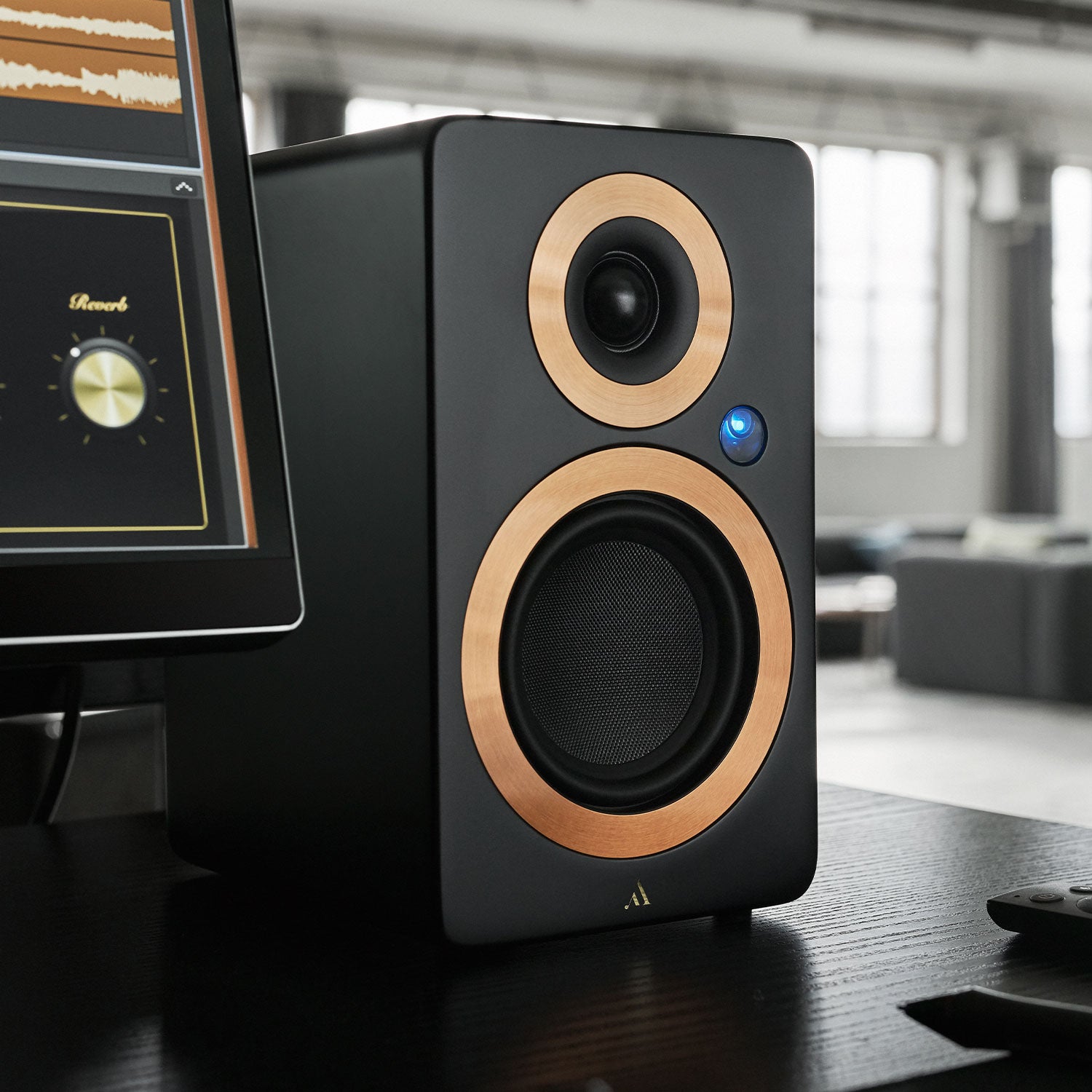 What Argon Audio speaker should you choose?
FORTE MK2
With the FORTE MK2, we have set a new standard in the category of active speakers. Every detail has been carefully crafted to create an unparalleled listening experience. Unlike the more affordable FENRIS series, the FORTE cabinet is finished with an elegant matte lacquer that will leave you enamored every time you look at it.
The sound is incredibly detailed with fantastic dynamics, thanks to the high-quality custom drivers and the powerful, distortion-free, fully digital amplifier that delivers an impressive 4 x 80 watts. As a result, both music and TV audio sound exceptional. Additionally, the device offers Bluetooth aptX HD and AAC support for seamless, high-quality audio streaming and digital inputs that support high-resolution audio up to 24-bit/96 kHz.
This speaker is designed for true audio connoisseurs seeking pristine, yet punchy sound, and convenient day-to-day use.
Read more
View all
Bluetooth
HDMI ARC
Save 33%
Active Speakers
Sale price

1.999,00 kr
Regular price

2.999,00 kr
/ pair
Bluetooth aptX HD/AAC
HDMI ARC
Active Speakers
Sale price

3.999,00 kr
/ pair
Bluetooth
HDMI ARC
Save 32%
Active Speakers
Sale price

2.499,00 kr
Regular price

3.699,00 kr
/ pair
Bluetooth aptX HD/AAC
HDMI ARC
Active Speakers
Sale price

4.999,00 kr
/ pair
Bluetooth
HDMI ARC
Save 27%
Active Speakers
Sale price

3.999,00 kr
Regular price

5.499,00 kr
/ pair
Bluetooth aptX HD/AAC
HDMI ARC
Active Speakers
Sale price

7.499,00 kr
/ pair
A4, A5, or A55?
Before we proceed, there is one final point to consider. In addition to choosing from different series, you also need to decide between the A4, A5, or A55 models, and as we all know, size matters, right?
To put it simply, you are choosing the size of your speaker system, which includes both the physical size and the size of the speaker components. The number A4 refers to the size of the bass/midrange unit on the speaker, and the numbering system is pretty clever. A4 is the smallest, while A55 is a floor-standing speaker system with 2 x 5" units.
The A4 is ideal for a gaming setup in your bedroom or a discreet solution next to your TV. On the other hand, the A55 is the speaker to get for your living room if you prefer plenty of bass and room-filling sound for your movie nights, or if you simply want the best. Your choice ultimately depends on where you plan to place them, the size of your room, and your personal preference for aesthetics.
Take Your Audio Setup to the Next Level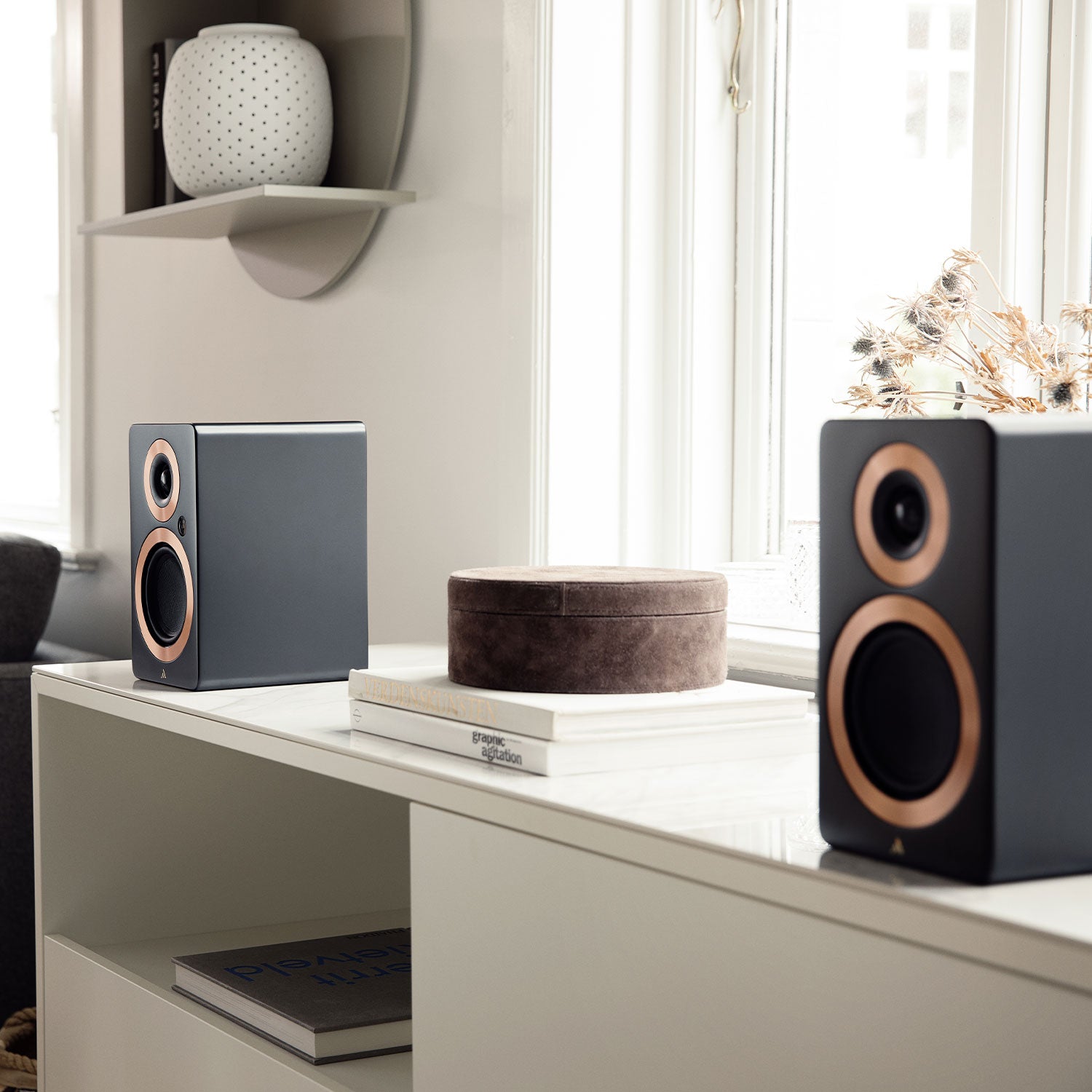 What's so great about stereo sound?
What's so great about stereo sound? While your soundbar might be great, and your streaming speaker in the kitchen is very convenient, they can only produce 'mono' sound, which can often sound flat. It will never be able to compete with the sound experience you get with a stereo setup.
Stereo sound allows for a fully immersive experience, where you can locate the origin of sounds, discern different tonalities, and even feel the vibrations on your skin. This is not just a marketing claim, as studies have shown that humans are naturally designed to perceive sound in stereo.
Just imagine how you would feel if a movie theater only had a soundbar or if a concert had speakers on just one side. What if you could only wear a headphone on one ear while gaming? You wouldn't be happy, so why settle for less at home when you can have the same great stereo sound experience?
Read more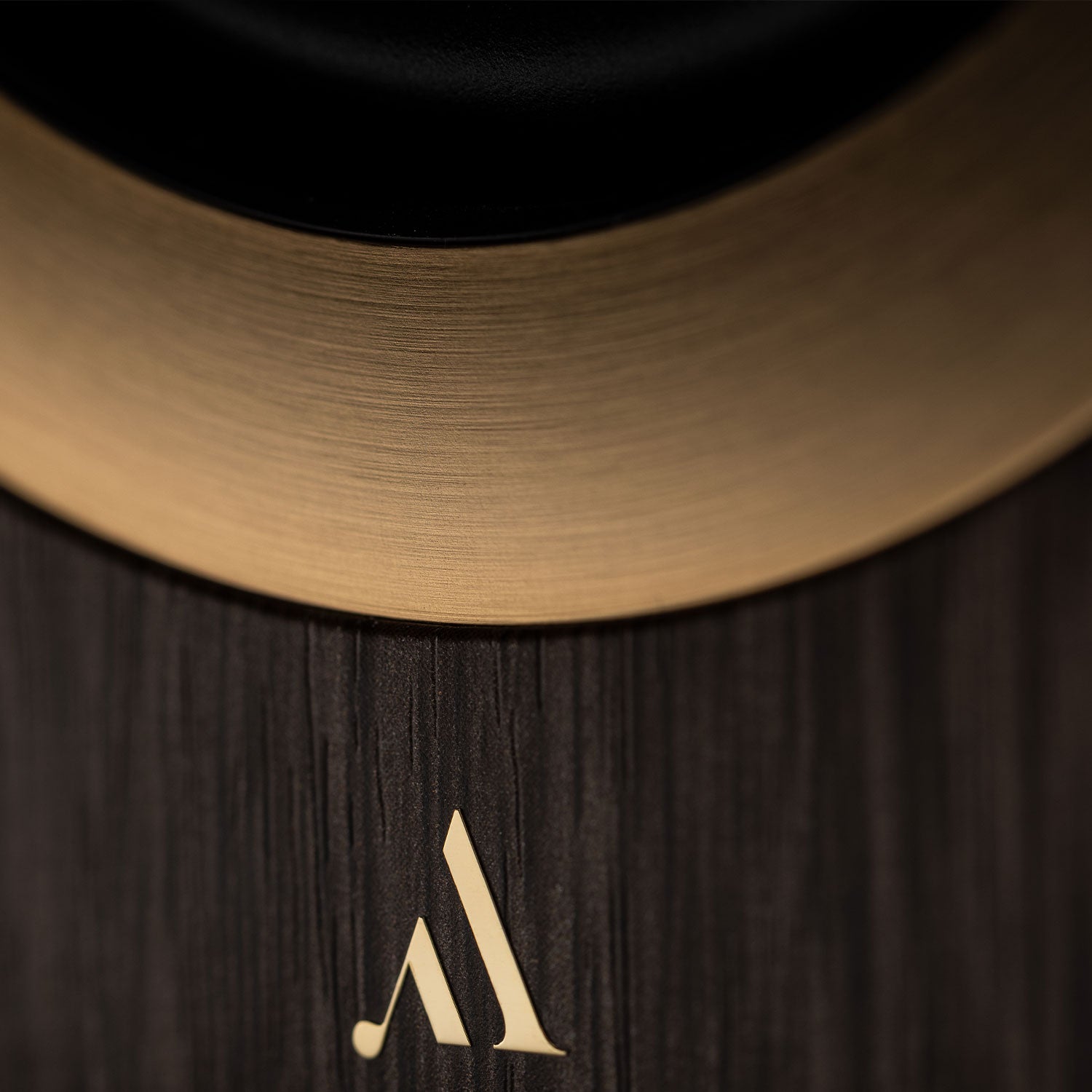 What Makes Argon Audio Experts in Active Speakers?
What makes Argon Audio experts in active speakers? Argon Audio was founded by Danish sound connoisseurs HiFi Klubben, who have been dedicated to delivering high-quality sound since 1983. With over 800 employees who interact with clients daily, we incorporate their expertise and experiences into every product we develop.
This is the essence of Argon Audio, and why we confidently claim that our products will satisfy your eyes, ears, and music-loving soul without breaking the bank. And that's a promise. If you're not completely satisfied, you can return the item within 30 days for a refund, with us covering the return shipping costs, making it a risk-free trial.
We stand behind our products, and we're confident that you'll love them as much as we do
Read more